Model for us!
Think you've got what it takes to appear on CMNM? Drop us a line for more information.
model@cmnm.net
Applicants must be over 18 and UK based
Updated: May 26th 2022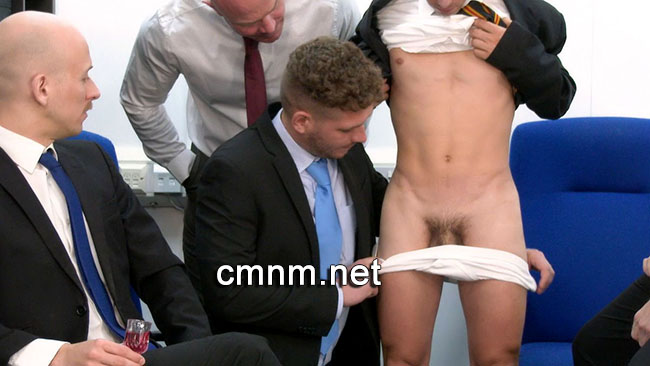 School Discipline Night
Student Dan keeps getting erections at the most inopportune times - especially when he's in the gym showers filled with naked lads. It's difficult to resist touching his penis in a way which is pleasurable. This hasn't gone unnoticed by his teacher Mr Dawson who is going to see that something is done about it by marching him straight to the Headmaster.
WEEKLY BONUS UPDATE
Nick - Part 1
Added: Sat May 28th 2022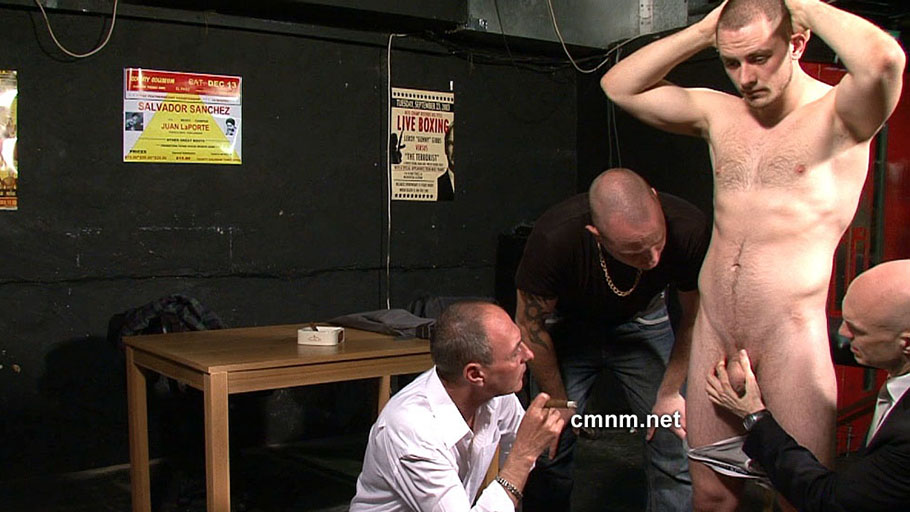 Nick has been training hard and it shows with his trim hard body and bulging biceps. But it's easy for young sex-starved lads to waver from the path to success. Luckily his managers and the club doctor are here to keep him in check conducting a thorough physical to assess if he's worth fighting in tonight's expensive competition. These experts can sniff out any misconduct on Nick's part immediately by inspecting the most tender intimate parts of his body.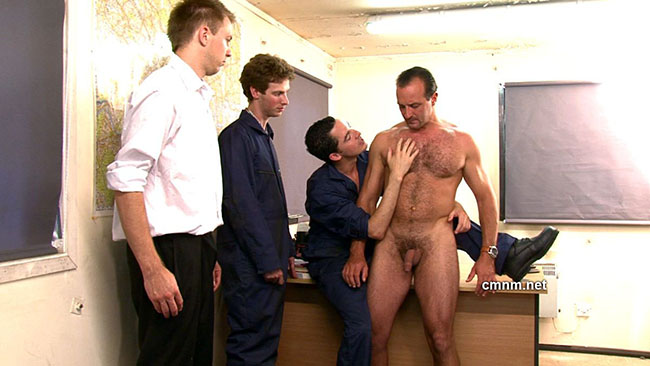 Monsieur Francois
The pervy mechanics are determined to embarrass this respected married businessman who they've stripped completely. Monsieur Francois remains stone-faced and defiant, refusing to give into them but unable to push them away because of their threats of blackmail. The wicked blue-collar boys know this hot-blooded hairy Frenchman can't control his dick when subjected to some skilful manipulation.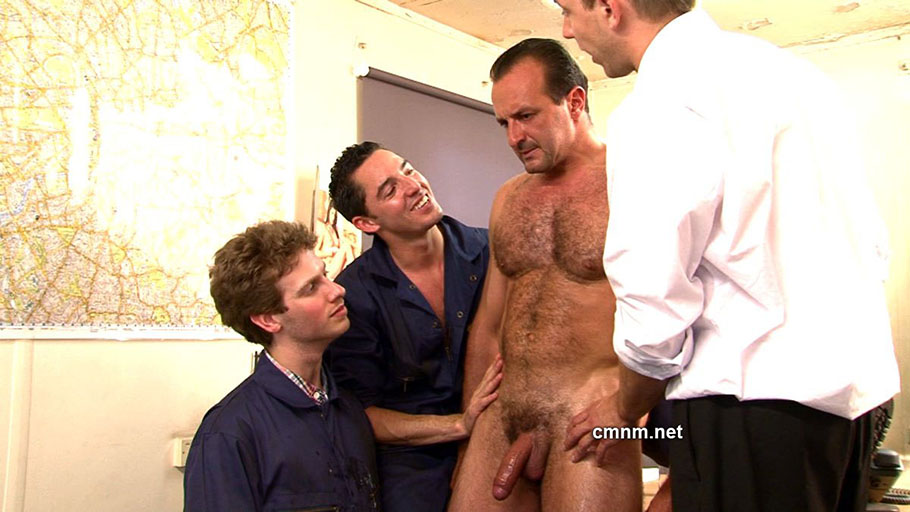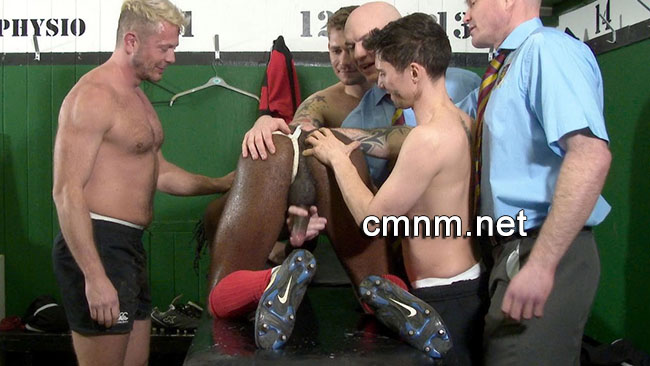 Rugby: Soapy Massage Training
As his teammates slide their fingers into his arse to massage his rectum, Kirk's excitable cock is simultaneously stroked so he grows an aching hardon. The guys may tease him about his giant dong but they are all eager to gawk at it and play with it. Kirk's arsehole is very tight but under Dave's instruction they see how all that tension can be released.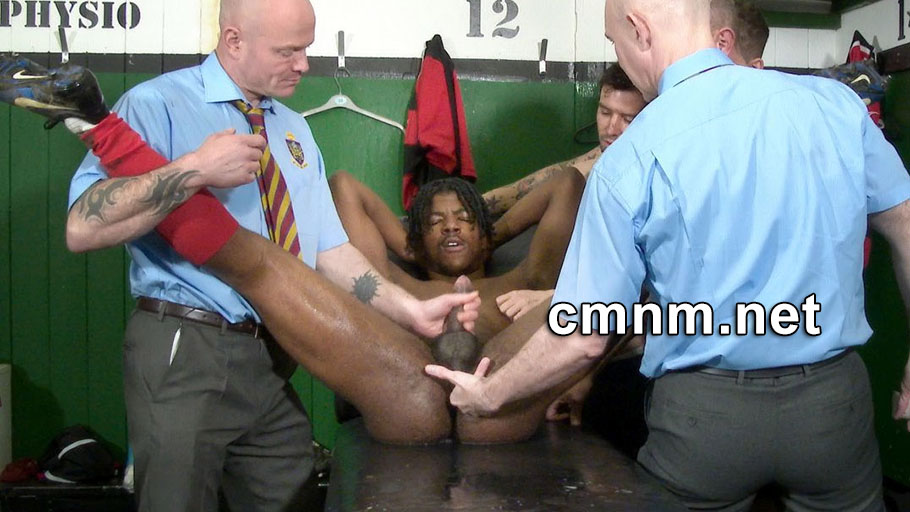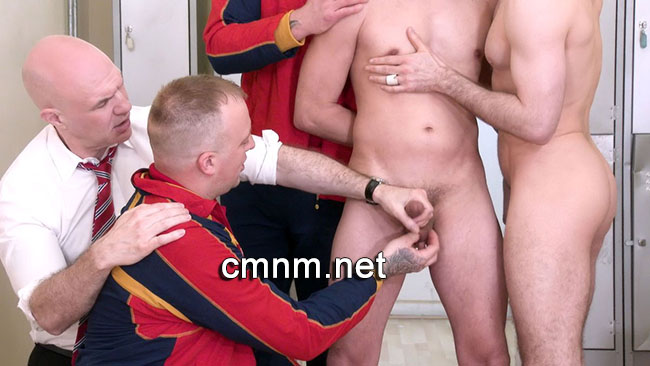 Injury Time
One of the biggest secrets of Mancastle United's success in the champion football league is the way these players help each other out. An athlete never plays well on the field when he's full of tension. Therefore the lads have a ritual of stimulating each other to release all that pent up sexual energy and turn them into absolute winners. It's also just horny and dirty locker room fun!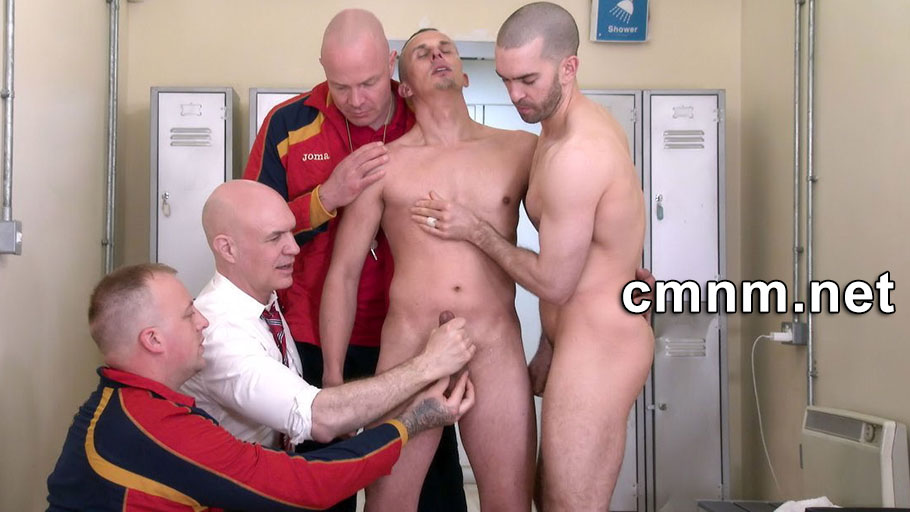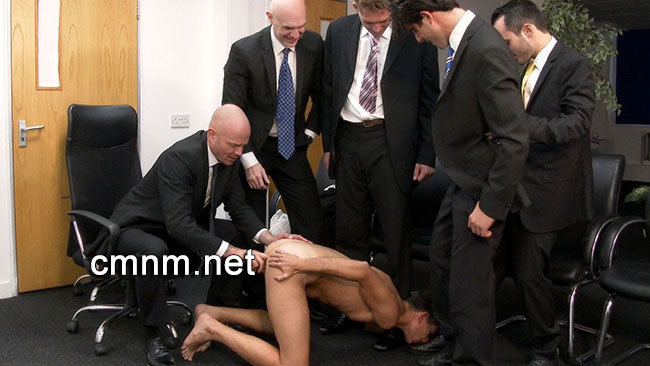 The Candidate
Pierre is being utterly dominated by his interviewers but there is no way to back out of this now with the suited men towering over him and ordering him about. He's stark naked and vulnerable at their feet while the bosses dig into his arse. All the humiliated lad can do is desperately kiss their shoes to appease them as the men manipulate his body and take their sexual pleasure.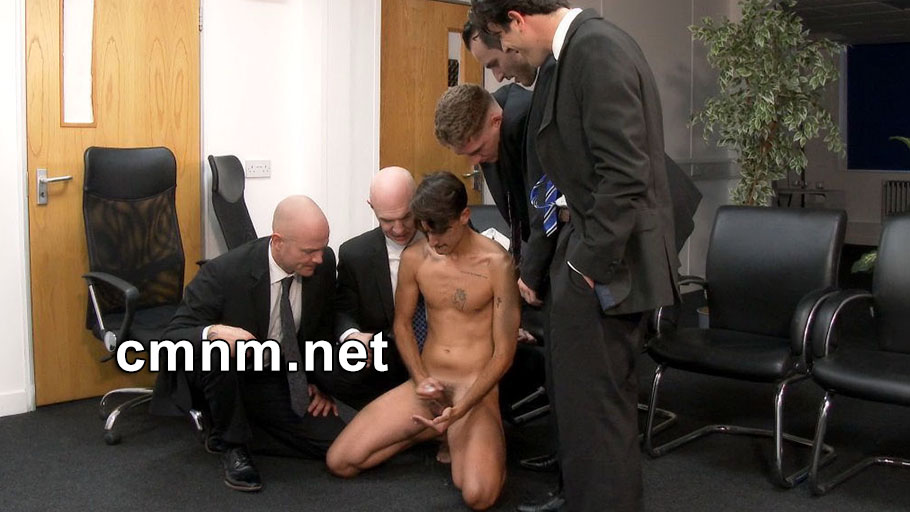 Dad & Lad
Johnny is receiving a severe OTK spanking from his dad for his bad behaviour. The boy may insist he's still a virgin, but he's proven how untrustworthy he is - because his disciplining has caused him to grow aroused. All his Dad can do is assess his son's claim by weighing his testicles and testing his penis with the help of the rugby club chairmen. The 18 year old can barely control himself standing naked before them.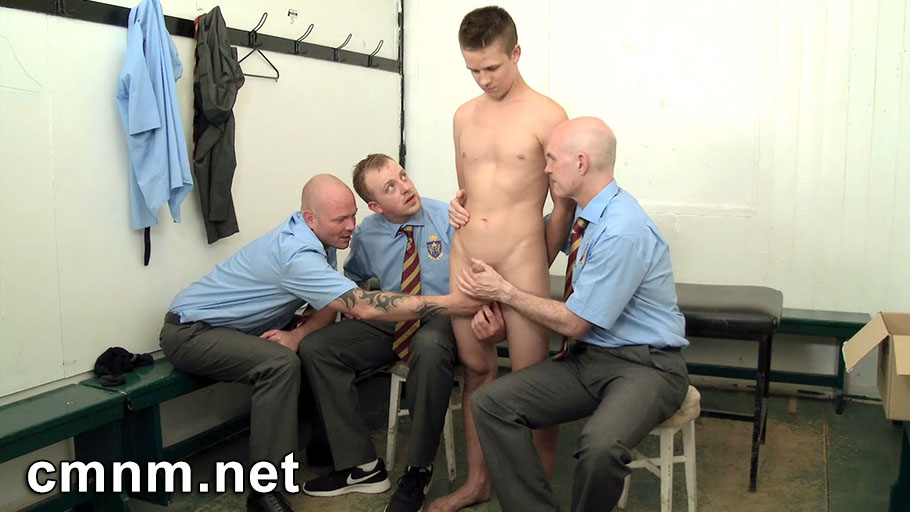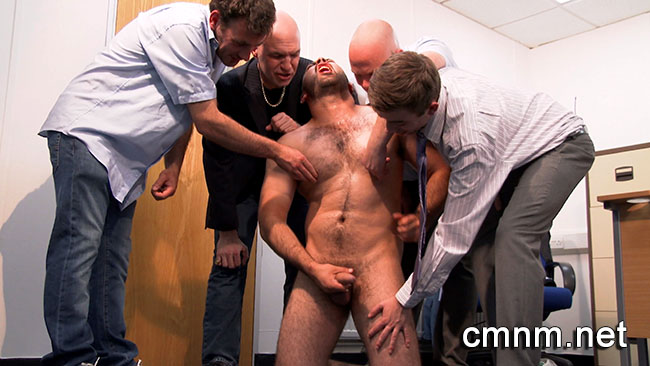 Jail Break
There are worse places than jail... and the offices of this talent agency is one of them! Neither convict has ever experienced such shame and debasement of their bodies before. And for Andy things are about to get even worse as the group of men surround him and decide to show him how they treat the prison bitch.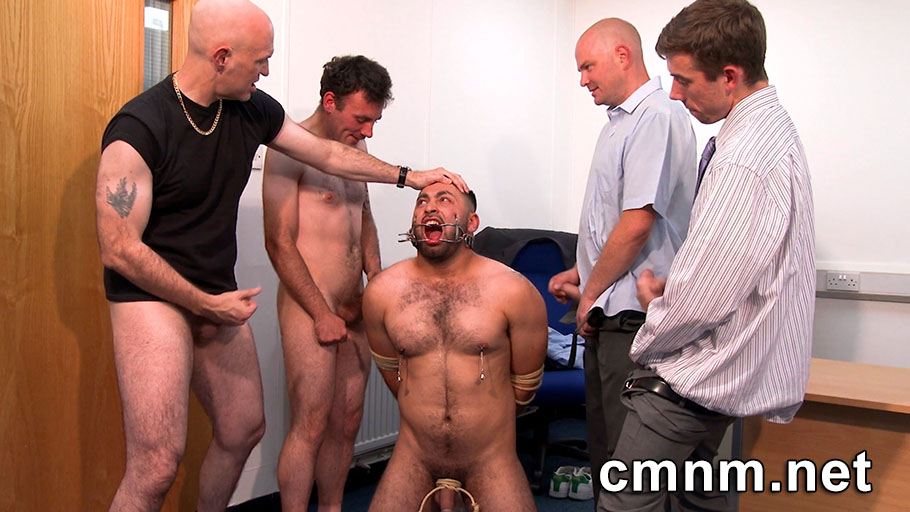 Caught Wanking
This proud office worker likes to pretend he's a chaste and pure hetero, but his colleagues have hazed him and teased his virgin arsehole. Now he's strutting around the desks with a raging hard boner bouncing around! Pinned between his suited colleagues they take charge of his erection. All his perverted urges come out as he's struck dumb with an all encompassing desire to cum!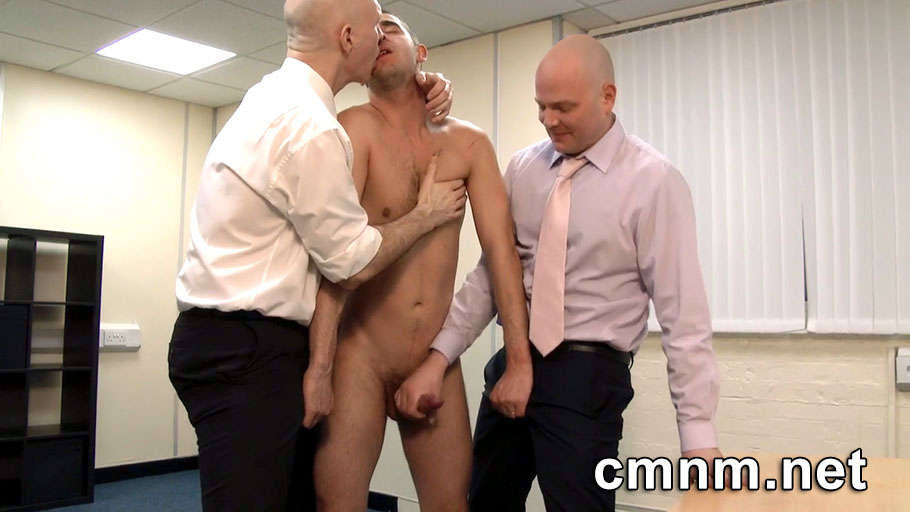 Colin the Builder
Colin's sphincter is opened by the men's vigorous fingering. As they hit his g-spot his cock leaks precum and his ball sack bulges. Colin's stamina is well and truly tested as Dave fucks him with a thick dildo. Under the hot lamps and the attention of three clothed men, Colin breaks out in a sweat filling the room with his manly scent.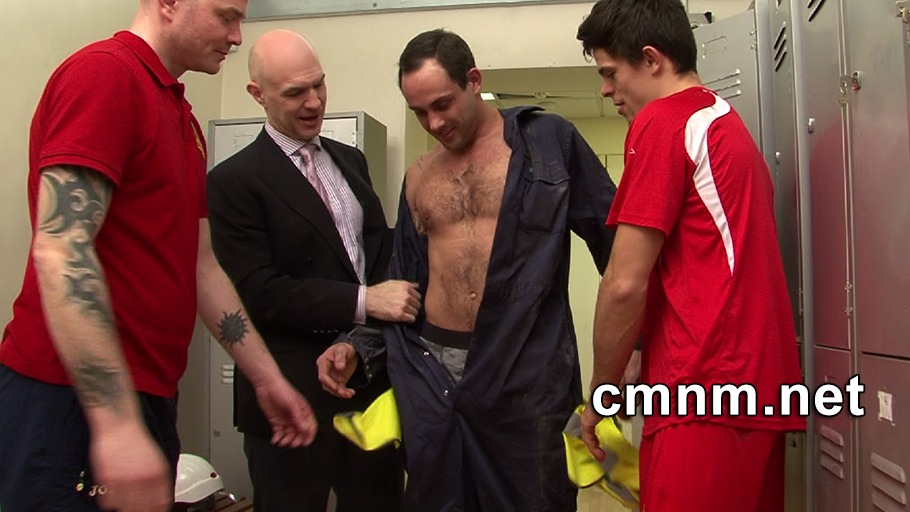 Enrico
Enrico's precious masculine pride gets a bruising as his arsehole opened for the first time. The men take turns sliding their fingers up his arse while Enrico grits his teeth and swears furiously at his captors. There's no going back now as his g-spot is stimulated causing his thick cock to leak sticky precum. His excitable cock is stroked till the muscleman shoots a hot stream of sperm.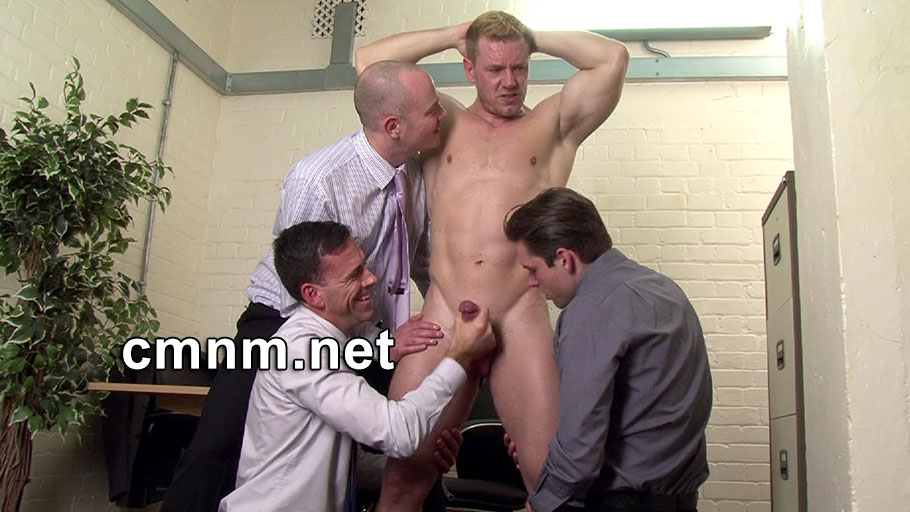 There's nothing better than stripping straight lads completely nude, putting their bodies on display, and teaching them exactly how to submit!
JOIN NOW

Privacy and Cookies Information
18 U.S.C. 2257 Record-Keeping Requirements Compliance Statement
O & C Entertainment (Ground Floor East, 30-40 Eastcheap, London, UK, EC3M 1HD)
Website and Billing Contact details: webmaster@cmnm.net, livesupport@verotel.com


Billing support
We are concerned about the possibility of minors gaining access to this site.
To learn how you can lock out this and other adult sites, please follow any of the following links:
Net Nanny | Cyber Patrol | CYBERsitter | SafeSurf
Webmasters' Affiliate Program
CMNM.NET is edited by